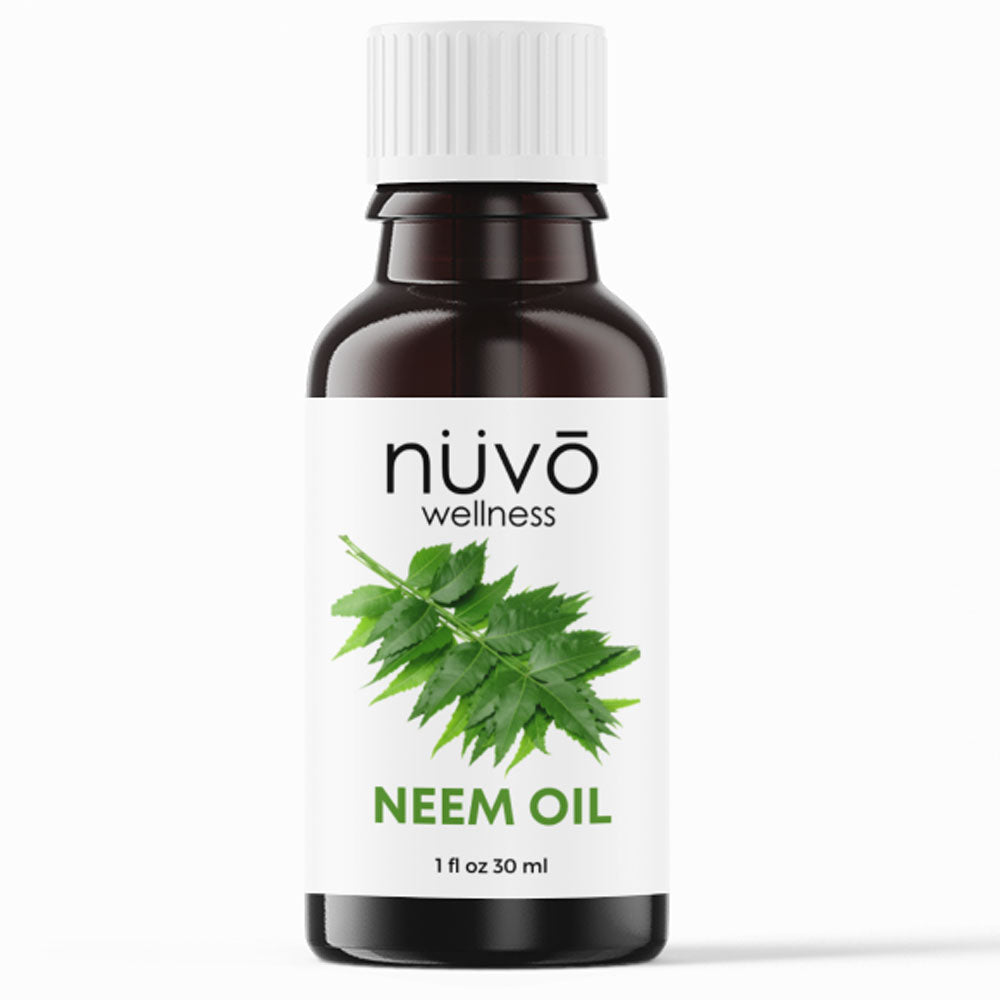 Neem Essential Oil
---
In stock, ready to ship

Inventory on the way
Discover the all-natural magic of Neem Essential Oil! 🌿 How does this fragrant elixir nourish your skin and uplift your senses? Unveil the secrets of Neem's botanical wonder today!

Experience the pure essence of nature with our 100% pure and Natural Neem Essential Oil. This extraordinary oil is cold-pressed and hexane-free, ensuring its pristine quality. While it may have a distinctive aroma, its benefits for your skin and hair are nothing short of miraculous. Neem oil isn't just for personal care – it's a secret weapon in the hands of gardeners and hobbyists. Those in the know will attest that Neem oil is their go-to for maintaining lush, vibrant plants.

Unlock your creativity by incorporating Neem Oil into your daily routine. Mix it into your soap or shampoo, concoct your own massage and body oils, or explore endless possibilities with custom blends. As a bonus, with every purchase, you'll receive a free e-book to guide you through the diverse applications of Neem oil. It truly is the ultimate multipurpose elixir. Elevate your beauty regimen with Neem oil today!
Features:
100% pure & natural neem oil, cold-pressed, and hexane-free.
Rich in fatty acids; great for skin and hair, despite its distinctive smell.
Highly effective in plant care, favoured by gardeners and hobbyists.
Versatile - blend, add to soap or shampoo, or create massage and body oils.
Free PDF book on neem oil's myriad uses included with every purchase.
kk
100% PURE & NATURAL NEEM OIL - Cold pressed and hexane free. Rich in fatty acids. It may smell but it works wonders for skin and hair.
OIL FOR PLANTS? - Neem oil is super for plant care. Ask an gardener or hobbyist. They will tell you that neem oil is the savior to keeping their plants fresh, healthy and green.
AROMATHERAPY USES - create your own blends. Add to soap or shampoo. Make your own massage oils or body oils.
GET OUR FREE PDF BOOK - with every purchase you will receive a free e-book to learn about all the uses for neem oil. It really is a multipurpose oil.
ADD NEEM OIL TO YOUR DAILY BEAUTY ROUTINE TODAY!